Curiosity, Intelligence and Passion
It all starts with this trilogy. Without our passion for ingenious innovations, polarjet would not be the original of all dry ice cleaners located in the country of mountains and watches.
The saying goes that the Swiss are rather pedantic. We consider ourselves just excessively precise. To just be good wouldn't satisfy us. We live by the attitude to either do something right or not do it at all. This consistency combined with our never-ending curiosity allows us to continuously reinvent high-end cleaning technologies. Passion and intelligence are the cornerstones to make the seemingly impossible possible. As Swiss pioneers of dry ice cleaning systems, we set new standards in the field of cleanness with no residues. Besides, we will do our very best to have polarjet be a profitable investment for you. Do get in touch with our field experts to find out about the secret of professional cleanness involving no water or chemicals, while solving germs and being completely odorless. We look forward to your e-mail message or your phone call.
Max Zeintl
MANAGING DIRECTOR
Jürg Solenthaler
TECHNOLOGY MANAGER
Simon Zeintl
Administration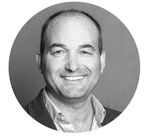 Pierre-André Bersier
Representative Sales West Switzerland
Dominik Rothenberger
Sales Representative East Switzerland
Nathalie Niccolai
Accounting